This Product Features
Drug-Free
Estrogen-Free
Evidence-Based
Fragrance-Free
Made in USA
Silky, smooth, and brings out the sexy in you:
As estrogen levels decline with menopause, the tissues that respond to estrogen all change. We notice the change in the uterine lining because we stop having periods as that lining thins out. The vaginal and vulvar tissues also get thinner as the estrogen goes away. The moisture, collagen and acid production shrink significantly. A lot of women notice increased discomfort and / or decreased sensation due to these changes. Using a lubricant like Intimacy Lubricant helps relieve the painful dryness down there so you can focus on the fun, not the "ouch."
Midlife can make sex seem less sexy, but did you know: people who have regular sexual activity have better blood pressure, they handle stress better, they have less depression, they're protected against dementia, they have better cognitive functioning, better memory, better eyesight. Intimacy Lubricant improves painful sex and enhances sexual pleasure by starting off as a rich gel-like texture that melts into a thin, silky glide for a new sensation.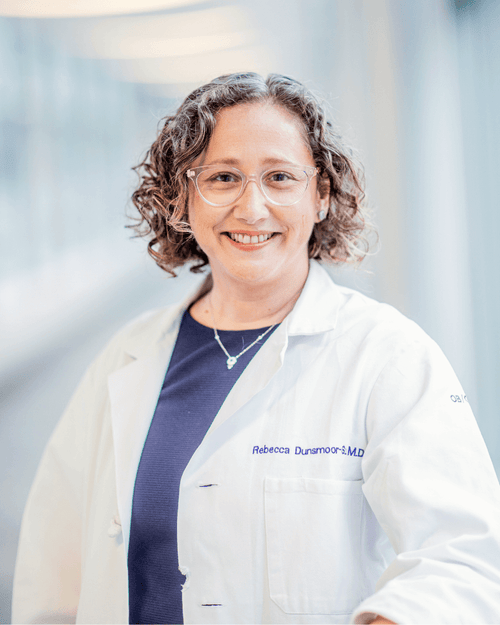 Dr. Rebecca Dunsmoor-Su, Chief Medical Officer and lead gynecologist, says:
I recommend that women in midlife and menopause use a lube that is pH balanced, contains no scents or unneeded ingredients (herbs are not meant to be in the vagina, they shouldn't be in your lube!), and has silicone to keep them "slippery" for the longest possible time.
Ingredients
2oz / 60 mL
Water (Aqua), Propanediol, Gluconolactone, Hydroxyethylcellulose, Sodium Benzoate, Citric Acid
Technical Information
If irritation or discomfort occurs, discontinue use and consult a physician. Very slippery on surfaces, clean spills immediately. Keep out of reach of children and pets. Not a contraceptive or spermicide.

Statements regarding dietary supplements have not been evaluated by the FDA and are not intended to diagnose, treat, cure, or prevent any disease or health condition.
Intimacy Lubricant won't disrupt nature's intended chemistry.
Gennev's Intimacy is pH-balanced, free of glycerin, parabens, oils and fragrances—all the things that can mess with the natural acidity of the vagina.
Designed by women, for women.
We want women to enjoy sex and feel great in their bodies…no matter their age!
Intimacy Lubricant is hormone-free.
Women can rely on our products to be safe and gentle.
Intimacy Lubricant is safe for post-cancer treatments.
We don't include hormones or other ingredients that would irritate sensitive skin.
Easy to apply, all you need are your fingers!
Apply desired amount to the genital area and have fun! Reapply as needed or desired.
Does what it says
It's water based so you might have to reapply but with zero irritation issues it's definitely worth it
Excellent product, very natural
Best lube ever
Great lube for those of us over a certain age! Thank you!
Not enough substance.
Not slippery enough. Dries out to quickly. The silicone/water hybrid was much better. My husband feels the same way. Would not recommend.
Gets sticky
Starts out great, BUT it dries out way too fast and gets very sticky and uncomfortable.
Dries too quickly
Dries out too quickly, then is sticky. Similar to Astroglide and KY jelly. Do not recommend.
Dries sticky
It starts off nice but dries out quickly and feels sticky.
Disappointed
I truly wish this worked for me, but I guess I am just too sensitive. About 10 seconds after trying it the first time, I noticed a very slight almost burning sensation. Being an optimist, I decided to give it a second try a week later and the irritation sensation was definitely there. My husband was not bothered at all by it, but I will not be using this product again.