This Product Features
Non-GMO
Estrogen-Free
Evidence-Based
Provider Recommended
Vegetarian
Recyclable Packaging
A lack of sleep is detrimental to all health:
As we age, the amount of melatonin produced by our pineal gland declines. As this is the key sleep hormone, it's important to have healthy amounts with appropriate sleep / wake cycles. Melatonin is well-known to promote sleep, maintain sleep, reset the circadian clock (great when traveling to other time zones) and improve sleep quality in general. Magnolia in supplement form has been shown to help people fall asleep more quickly and increase the nonREM sleep, which slows breathing, muscle activity, heartbeat, and brain waves.
5HTP is a key nutrient not only in melatonin production, but also serotonin production, thus its levels in the body are key for sleep and mood. Our body goes through different phases of sleep throughout the night - and we cycle through these phases numerous times. Studies have shown that 5HTP is likely to improve our REM sleep. As we age, this type of sleep tends to decline. L-theanine is one of my favorite amino acids, as this is really great for the ruminating thoughts that keep us from falling asleep or the ones that hit us at 3am. L-theanine is well known for its benefit of helping you relax and reduce anxiety without creating a drowsy effect.
Magnolia was added due to the effects it has on our "calming" neurotransmitter, GABA. Many of the medications we use for sleep trigger GABA receptors, thus it is so nice to be able to use this botanical to create a relaxed mood to help women fall asleep quickly, but also improve the quality of sleep, without side effects.
Melatonin is equally as important for inflammation in the body, it's a powerful antioxidant and and its vast distribution to the cells tissues, including its high concentrations in mitochondria give us energy. As an antioxidant, melatonin may protect your cells against free radicals in the body, which may play a role in heart disease, cancer and other diseases.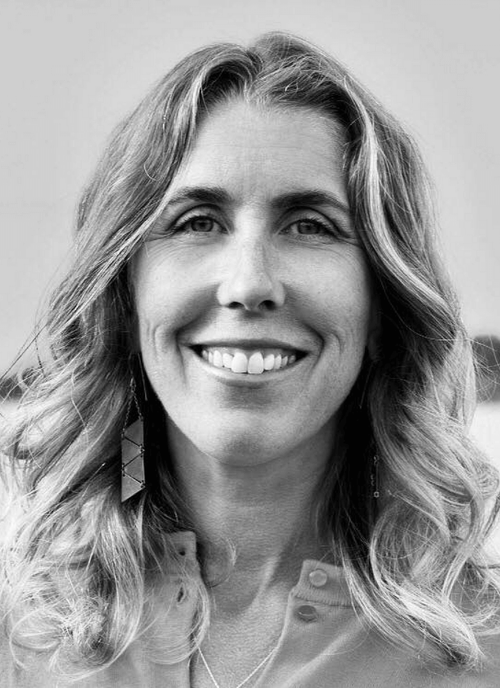 Wendy Ellis, naturopathic doctor & creator of Sleep, says:
This combination for sleep not only helps you fall asleep, but stay asleep, with the added benefit of not feeling 'hung over' in the morning. This is a non addictive formula and has a great safety profile. Most of my patients are in the 40-70 age range - and it is known that melatonin levels decline gradually over the life-span and may be related to lowered sleep efficacy, as well as a change in healthy circadian rhythm.
Ingredients
% Daily Value
Magnolia (Bark) (Magnolia officinalis) Extract 2% Honokiol
200mg
**
l-Theanine
150mg
**
Griffonia simplicifolia (Seed) Extract 98% L-5-Hydroxy Tryptophan
100mg
**
Melatonin
1mg
**
Other ingredients: rice flour, capsule (hypromellose, purified water)
**Daily Value not established
*This statement has not been evaluated by the FDA. This product is not intended to diagnose, treat, cure, or prevent any disease.
Technical Information
Take 1 capsule of Sleep per day

Talk to a physician about interactions with other medications! Recommend consulting with a physician if you are concerned about side effects or interactions with other prescriptions.

Sleep hygiene for your own melatonin production:
- Get outside daily for some movement in the daylight hours
- Try to keep a healthy sleep cycle that allows plenty of daylight exposure to your body. Sit by a window at work, take a walk.
- When you settle in towards bed, avoid bright lights in the face (TV / phone / kindle) Dim the lights, close the curtains, make sure there are no lights in your room.

Safety:
Vomiting and nausea have been reported when 5-HTP was used at doses above 100 mg. Source: https://pubmed.ncbi.nlm.nih.gov/18308795/
5-HTP can cause serious drug interactions with many medications, especially those used to treat depression. Because antidepressants generally work by increasing serotonin in the brain, 5-HTP could combine with these medications to cause high concentrations of serotonin. Having too much serotonin can lead to serotonin syndrome, a serious condition characterized by dangerously high heart rate, blood pressure, and temperature. 5-HTP can interact with other classes of drugs, like migraine and pain medications, that also affect serotonin concentrations. https://www.poison.org/articles/5htp-safety-concerns-173

Taking magnolia bark along with drugs that promote sleep or treat anxiety, such as sedatives, sleep medications, and barbiturates, may cause drowsiness. Taking magnolia bark with blood thinners, including aspirin, is not recommended. It may increase the risk of bleeding. Source: https://www.webmd.com/vitamins-and-supplements/magnolia-uses-and-risks
Talk to a physician about interactions with other medications
Is this formula addictive?
No, the ingredients in this formula are non addictive, and in these amounts, are non habit forming.
Can I take this every night?
Most sleep issues are behavioral, meaning it's better to figure out the root cause of insomnia, instead of taking it every night. That being said, sometimes you may need to take it for a few nights, weeks or even months in stressful periods, and this is absolutely fine!
Is this formula just for women?
Absolutely not! Men can take this formula as well.
Will I feel "hung over" the next day?
No! Exactly why we chose these ingredients. They support healthy sleep cycles and improve the quality of sleep, so you can feel rested, relaxed and restored the next day.
Magnolia has been shown to promote non REM sleep.
The potent constituents of magnolia - Magnolol and honokiol, bind to receptors for gamma-aminobutyric acid (GABA) in the central nervous system, helping GABA's ability to support sleep and relaxation. GABA is considered our "calming" neurotransmitter. Read More
L-Theanine is a unique amino acid that is naturally found in tea plants.
Theanine in tea has positive effects on relaxing, cognitive performance, emotional status, sleep quality, cancer, cardiovascular diseases, obesity, and the common cold.Read More
It contributes to the taste and unique flavor to green tea. This amino acid has been proven to have many beneficial physiological effects, especially promoting relaxation, improving concentration and learning ability. Read More
I believe this is starting to help me sleep
Sleep Supplement
I have used the sleep supplement throughout the last month and have slept great. It has been terrific for me. Even if I do get up in the night, getting back to sleep is easyfewer racing thoughts - so thankful! There is no "groggy affect on me the following day and I feel great. Nothing is better than good sleep.
After 4 weeks of it, I ordered my next bottle!
The first week or so I noticed that I was waking up more rested, although my sleep was still interrupted, I was still waking up several times of night and generally just feeling "ick" about sleep. However, when I got up I was feeling more rested. It did seem to affect my dreams pretty intensely at first, they were wild! Then, after 2-3 weeks I started noticing a more consistent difference in my overall sleep patterns. I'm not having such wild dreams, and I have had SEVERAL uninterrupted nights of sleep in the last week and a half. That seems miraculous after the last 5 years. I've even gone to bed feeling anxious about work, teenagers, etc., but it is not affecting my sleep like it has been the last 5 years. Honestly, my sleep feels more like it used to before the changes started in. Not fully what it used to be, but closer. I don't have any issues going to sleep, so I have nothing to report there, no changes. But my sleep quality has improved.
Other things I noticed:
I did feel extra jittery, or maybe anxious in my body for a good 3 weeks, I think that is just now fading. I have a pretty strong reaction to any SSRIs, (I can't take even a baby dose of one, it makes me feel crazy) so I'm wondering if that is my body adjusting to serotonin changes on account of the 5HTP. 5HTP has made me feel weird in the past, but the dosage in this is so small I thought I'd give it a try. I still felt jittery, but it is passing. And honestly, my sleep is better so I'm going to stick with it.
Also, I've noticed that I think it has muted my appetite, and that happened right away. My appetite is not gone, but I'm not as "snacky" feeling, if that makes sense. Going between meals is easier, doesn't feel as stressful on my body. That was an interesting observation, and again, I notice that within 2 days of taking it.
That's what I've got! I'll order more and keep taking it. I'm curious if it will hold or if there will be some kind of tolerance. I know this type of thing isn't supposed to have a tolerance but I've still noticed something like that going on with other more natural mechanisms for sleep.
Good night tonight
I generally don't like the way sleep aids make me feel the next day but this one doesn't leave me groggy in the morning and if I do wake in the night, I found that it's not difficult to fall back asleep.
Relax and Sleep
Rested well and got great sleep but was disturbed by the anxious dreams. Maybe it's just me, but I have strange dreams when I take these. No daily dosing here.
Sleep Supplement
I've been taking them the last few nights and they're amazing!!! Love this product!
Sleep Supplement
Sleep worked wonders for me! I slept so deeply and woke up refreshed and ready for the day
Great Sleep!
Wow! This works great! I sleep so much longer with SLEEP