This Product Features
Evidence-Based
GMP Certified
Provider Recommended
Vegetarian
Made in USA
Sunshine in a supplement
Menopause and depression is a common and serious complaint among women in the transition, and inadequate vitamin D may contribute to the problem. If you have fuzzy brain, poor memory, and concentration issues, vitamin D may also help you feel sharper and more focused.
The thinning and weakening of our bones is dangerous: as muscles weaken and our sense of balance is less reliable, we fall more often, and if bones are fragile or less dense from osteoporosis, that can result in a break. We normally hear of calcium being critical for maintaining bone, but actually we can't absorb calcium well if we don't have enough vitamin D.
Menopause significantly increases heart disease risk, especially early menopause. There is emerging evidence that correlates low vitamin D levels with cardiovascular risk (think high blood pressure and heart disease).
Low vitamin D may also increase our risk of diabetes. As hormone levels decline, the risk of diabetes increases. While the exact mechanism that causes this is unknown, women seem to become more insulin resistant after menopause, resulting in less control over blood glucose levels.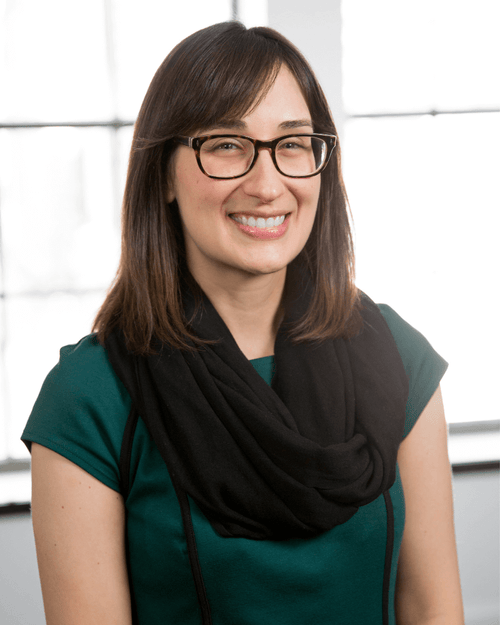 Jessica Gingrich, Gennev Health Coach and Registered Dietitian Nutritionist, says:
Vitamin D is our sunshine vitamin – the only nutrient we can make ourselves with the help of sun exposure. There are many reasons why you may not be getting enough Vitamin D, even with regular sun exposure. Sunscreen is key for protecting your skin from UV damage, but also reduces your body's ability to make Vitamin D. Supplementing every day with Vitamin D gives your body and bones optimal support before, throughout, and after your menopause journey!
Ingredients
% Daily Value
Vitamin D
4000IU
Technical Information
Serving size: 1 capsule

It is recommended that individuals taking more than 2000IU of vitamin D per day have their blood levels monitored by a physician.

Not to be used during pregnancy or lactation. If you have liver disease or take medications, please consult with your doctor before using this product.

Keep away from children.

The "right" level of Vitamin D varies from person to person.
Because we all have varying levels of absorption - checking your serum levels of vitamin D will help you determine the optimal dose. For bone health: the National Academy of Medicine (NAM) favors maintaining the serum 25(OH)D concentration between 20 and 40 ng/mL (50 to 100 nmol/L). Experts agree that levels lower than 20 ng/mL are suboptimal for skeletal health. The optimal serum 25(OH)D concentrations for conditions beyond bone health have not been established. A "risk" of vitamin D toxicity is defined as a 25(OH)D level >100 ng/mL. 4000ius is a safe upper limit for most adults to take, confirm with your doctor which amount is right for you.
If you only take one vitamin, this should be it.
Did you know that, in northern latitudes, vitamin D production entirely ceases in the winter? There's not a lot of vitamin D in the foods most of us eat, so we have to get the majority of the D we need either by absorbing sunlight or supplementing. Vitamin D is actually a hormone once it enters the body and is synthesized, and is one of the most important vitamins for menopause wellbeing. *
Osteoporosis is a growing concern in women.
According to Andrea Singer, MD, FACP, CCD, clinical director and trustee of the National Osteoporosis Foundation, "One in two women over age 50 will have a fracture caused by osteoporosis in her remaining lifetime." Obviously, we need to do what we can to strengthen bones and reduce that number.
In post-menopause, a woman's risk of heart disease equals that of a man's of the same age.
At about 10 years post-menopause, a woman's risk of heart disease equals that of a man's of the same age. Yet, because we still think of heart disease as a men's problem, many women are developing preventable heart problems. Dr. Erin Michos of The Johns Hopkins Hospital believes a deficiency of vitamin D may play a role in the development of congestive heart failure. More research needs to be done to determine if increasing vitamin D actually protects against heart disease, but it's certainly worth taking some tablets to decrease the risk.
Vitamin D might help reduce the chances of diabetes.
Research seems to indicate that having enough vitamin D can help your body utilize insulin more effectively.
Low vitamin D may increase the risk of developing some cancers, such as breast and colon cancers.
Observational studies have reported associations between low sun exposure, poor vitamin D status, and increased risk of developing colorectal and breast cancer. Clinical trials suggest that while vitamin D supplements (with or without calcium) may not affect your risk of getting cancer, they might slightly reduce your risk of dying from this disease (National Institutes of Health).
Like the size of the capsule.