This Product Features
Non-GMO
Evidence-Based
GMP Certified
Provider Recommended
Made in USA
Recyclable Packaging
Specially formulated to tackle common symptoms of menopause:
A common complaint for many women in menopause is fatigue. CoQ10 is an important nutrient in mitochondrial function (mitochondria is the fuel source for our cells) and is depleted by many medications, including statins and blood pressure medications. CoQ10 is important for the heart, as it improves physical performance and helps with generalized fatigue. B12 is important in making red blood cells, supporting energy levels, and reducing heart disease.
Curcumin is also very important for memory and cognition. Dementia / Alzheimer's is significantly more common in women, and everything we can do to support our brains to reduce our risk is important.
A common symptom associated with menopause are changes in hair and nails. We've included Biotin as it's been shown to improve strength of nails and support reduction in hair loss (especially around the crown and temples).
Curcumin is a powerful antioxidant that offsets the effects of our environment. Most people also have some degree of joint pain as the wear and time of time creates osteoarthritis – and curcumin is a safe and effective way to reduce joint pain. It also supports cognitive function, which is a concern for many women in menopause. Vitamin E is a powerful antioxidant shown to be anti-inflammatory, supports the immune system, and reduces the risk of cardiovascular disease. As an anti-oxidant, it may reduce our risk of cancer.
B6 is key in neurotransmitter production, mood, and stress support. It is also very important for metabolism of other nutrients in the diet. Many women have a long history of taking birth control pills, which are known to deplete B vitamins. This nutrient is important in reducing heart disease as well as dementia risk.
Magnesium is a mineral that many women need more of in their diet. It is a muscle relaxant, helpful in stress and anxiety management, aids in blood sugar control, blood pressure control, bone density, and calcium utilization in the body. For some menopausal females, this can be helpful for hot flashes. This nutrient is a cofactor in more than 300 enzymatic reactions in the body! This is one of the most important nutrients for all individuals.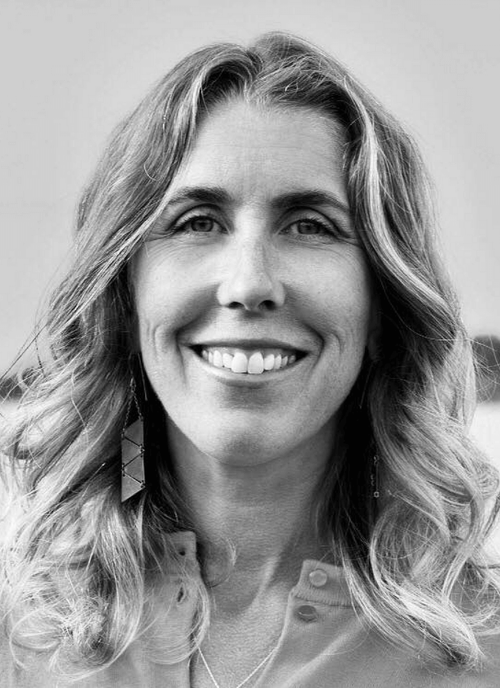 Wendy Ellis, naturopathic doctor & creator of Vitality, says:
Nutritional demands increase over time, and women are at higher risk of developing conditions associated with aging. Vitality was created to support mood and energy, while also supporting the heart, immune system, brain & bone health. This formula also reduces inflammation in the body!"
Ingredients
% Daily Value
Vitamin A (as Beta Carotene (equivalent to 10,000IUs per serving))
3,000mcg RAE
333%
Vitamin D (as Cholecalciferol (equivalent to 2,000IUs per serving))
50mcg
250%
Vitamin E (as Mixed Tocopherols (equivalent to 200IUs per serving))
134mg
893%
Vitamin B6 (as Pyridoxal 5 Phosphate)
20mg
1176%
Folate (as (6S)--5-Methyltetrahydrofolic acid (equivalent to 1,111mcg of (6S)--Methyltetrahydrofolic Acid Glucosamine Salt)(Quatrefolic(R)))
1,020mcg DFE
255%
Vitamin B12 (as Methylcobalamin)
600mcg
25000%
Biotin (Vitamin B7)
300mcg
1000%
Magnesium (as Magnesium Oxide Citrate)
200mg
48%
Selenium (as L=Selenomethionine (BioSel-5000(R)))
200mcg
364%
N-Acetyl L-Cysteine 98.5%
600mg
**
Turmeric (Rhizome) (Curcuma Ionga L.) Extract 95% Curcuminoids Curcumin C3 Copmlex (R)
500mg
**
Co Enzyme Q10
100mg
**
Technical Information
Serving Size: 5 Capsules (1 packet)
Servings per Container: 30

Other ingredients: silicon dioxide, capsule (hypromellose, purified water)
*These statements have not been evaluated by the Food and Drug Administration. This product is not intended to diagnose, treat, cure, or prevent any disease.

Quatrefolic(R) is a registered trademark of Gnosis S.p.A. Inc. US. Patent No. 7,947,662 | BioSel-5000(R) is a registered trademark of Merck KGaA, Damstadt, Germany and is protected by CAS No. 3211-76-5 as Calbiochem | Curcumin CB Complex (R) is a registered trademark of Sabinsa.
Biotin can interact with thyroid testing
Some laboratory results, including thyroid testing, can be impacted by taking biotin. It is recommended that you discontinue this medication for at least two days prior to thyroid testing.
B12 is important for everyone, especially vegetarians.
This nutrient is important in making red blood cells, supporting energy levels, and reducing heart disease. The absorption of B12 is impacted by gastric bypass surgery, excess alcohol intake, and taking acid blocking medications long term. Vegetarians are at an increased risk of B vitamin deficiency, as this nutrient is found mainly in animal products, though some foods are fortified with B12. Although it is rare to have a true B12 deficiency, taking B12 can be helpful for mood and energy.
Magnesium is an important nutrient for everyone.
This mineral is important in bone and muscle health, in our daily stress response, and can aid in better sleep. Magnesium is involved in heart health, reducing blood pressure - and in blood sugar control. For some women, it can reduce hot flashes! Read More
We have less Vitamin E in our diets than recommended.
Three national surveys have found that the diets of most Americans provide less than the RDA levels of vitamin E. This nutrient is a powerful anti-oxidant and has been shown to be anti-inflammatory, support the immune system, and reduce the risk of cardiovascular disease. As an anti-oxidant, it may reduce our risk of cancer. It is also a very important nutrient in eye health, reducing the risk of macular degeneration and cataract formation. It may also be important in long-term cognitive health. Read More
NAC can help offset toxins in our environment.
We live in an increasingly polluted environment, and many health problems are associated with these chemicals in our environment. NAC is an excellent antioxidant to help offset the effects of pollution and chemical exposure. It is also great for liver support, as our livers metabolize these chemicals as well as any medications we may take.
Vitamin D can be helpful for eye health.
Vitamin A is a super-important vitamin for the immune system and for eye health! Our supplement pack contains beta carotene, which has a slow conversion to vitamin A, to avoid vitamin A toxicity.
Returning
The Supplements hurt my stomach and I did not see any help with them. Also, the taste was terrible after eating with food. I am sending them back.
Vitality
Helps with hot flashes and mood anxiety sleep is so much better. So glad I found these. Thanks so much for my sleep back.
Vitality Vitamins
I've only had these for 2 weeks so it's too soon to see a difference, at least for me. However, I am hopeful that these will help with fatigue, brain fog, and hair loss.
zero product / drop off on communication since Gennev was sold
I was promised my product "end of July" and it is now mid-August. I was told there is only "a handful of product" in the "warehouse...." Email communication has dropped off. I'm starting to experience early morning awakenings again now (argghhhh!!!!) and if Gennev cannot get it together due to selling the company several months ago, I will need to go to a competitor.
waiting for my auto shipment
Good afternoon,
I'm so pleased with these vitamins, they are amazing!
however I'm waiting for my auto shipment for August delivery.
Today received the 20% offer and its sold out, immediately. Wow, I've reached out and nobody has
responded to when I will receive my delivery.
Vitality
I'm pleased to say I got to order it yesterday. I'm so excited to try this.the reviews are amazing and I've tried everything!! Been suffering since January of 2019.horrible hot and cold flashes and night sweats too.also brain fog.joint pain .and tired all the time. So thank you for this.it must be good stuff sold out in a few hours. Wow!!! I will check back in after I try it.
The vitality
Could you please let me know when your going to get this in stock again. I'm suffering so bad.thank you so much.
Still waiting
Sent an email twice regarding my order and I still haven't heard back. Poor customer service.