This Product Features
Evidence-Based
Gluten-Free
GMP Certified
Provider Recommended
Made in USA
Increase your Omega-3 intake without the tanning:
These days a strong immune system is important physically and mentally! DHA, one of the key omega-3 fatty acids, helps optimize our immune cells and promotes a more anti-inflammatory environment. Omega-3 fatty acids may be key nutrients needed for certain cells of our immune systems - the B cells and macrophages - to work best.
Omega-3 fatty acids are an important part of the eye and support the functioning of tear ducts. Regular intake of omega-3 fatty acids has been associated with a reduced risk of macular degeneration (vision impairment) and has been shown to improve dry eyes.
While the brain fog that happens during menopause does not correlate with a decrease in your cognition, there is natural brain aging that we want to stay on top of. Omega-3s may be important for protecting our brain function, supporting memory, and avoiding neurodegenerative disease.
Omega-3s, including EPA, are key components in our skin cells, including the protective barrier. When you don't have enough essential fatty acids like Omega-3s in your diet, your skin function can be impacted. You may see drier, thicker skin. The amount of essential fatty acids in our skin can also impact how well our cells protect themselves from UV damage.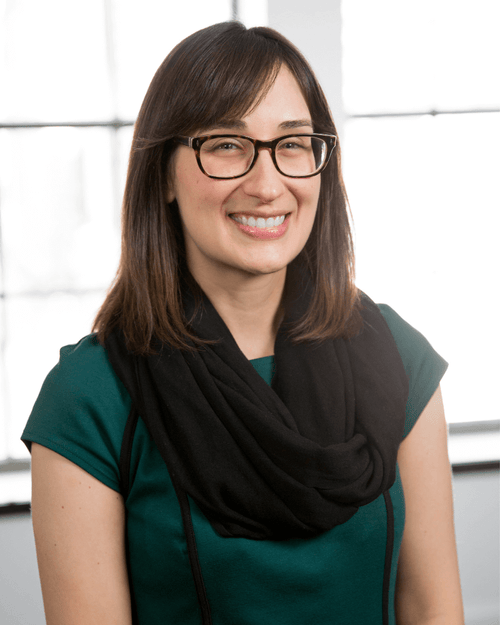 Jessica Gingrich, Registered Dietitian Nutritionist & Health Coach at Gennev:
It can be hard to get enough Omega-3 in your diet through foods alone, especially if you are not regularly eating cold-water fish each week. Most of us are getting plenty of Omega-6 fatty acids, which may increase inflammation in your body. If adding Omega-3 rich food sources into your diet is making your life more stressful, opt for our high-quality supplement instead and use that extra energy for your self care!
Ingredients
% Daily Value
Marine Lipids
3600 mg
of which 1080mg EPA
of which 720mg DHA
**US Daily Value not established
Technical Information
Serving size: 3 Softgels
Servings per container: 30



Omega-3 supplementation is recommended for most people.
The National Institutes of Health recommends women take in 1.1g of 1100 mg of Omega-3 each day. Unless you are eating cold-water fish multiple times per week, you are likely not taking in much. The average adult takes in about 90 mg of EPA and DHA combined from foods each day. Yet, every cell in our body needs Omega-3s, especially the eyes and brain!
Risk of heart disease increases as estrogen drops during menopause.
Omega-3s are protective of our cardiovascular system and supplements may help reduce blood pressure, lower triglycerides, and impact our good (HDL) and bad (LDL) cholesterol levels.
Glow helps your eyes shine.
Drops in estrogen can cause your body and eyes to feel less hydrated. Omega-3 fatty acids can help your dry eyes feel relief and have been linked to reduced risk of vision impairment. * †‡
Give your body an anti-inflammatory boost with Glow.
Omega-3 fatty acids, particularly DHA, are used by the body to produce compounds that promote reducing inflammation. On the other hand, omega-6 fatty acids - which are found in many vegetable oils - produce compounds that may enhance inflammation. Chronic inflammation can cause many problems, including changes in our skin and damage to our blood vessels. *
Glow supports your activity and fitness.
Research shows that omega-3s reduce fatigue in muscles after exercise by helping reduce damage and inflammation. Also, omega-3s may support us as we age in building muscle (muscle mass gain) and in improving walking speed. * †
Glow supports your optimal immune system.
Omega-3 fatty acids may be key nutrients needed for certain cells of our immune systems - the B cells and macrophages - to work best.*†
Glow Supplements
Too big for me to swallow
Glow - The Best Omega-3 for Women
Great Omegas
These are great supplements. My skin is like silk, my face feels so much hydration and feels healthy.
Love these vitamins!
I feel more vitality over all. Clearer, steadier and more energetic. Thank you!
Heart and Brain - The Best Omega-3 for Women
Great Omega 3 Supplements
I love these supplements. I take these in conjunction with Gennev's Vitality and Magnesium and feel good knowing I am getting what I need
Great product
I love Gennev's supplements. They're easy to order, at a good rate, and leave me feeling rest assured that my body is getting the nutrients it needs.
Very Hard To Swallow
I decided I wanted to start getting Omega 3 in with the vitamins and supplements that I take. I ordered these and they are huge. Extremely difficult to swallow. I hope that maybe they can be made in smaller sizes. That would be awesome. I have only been on them for a couple of weeks and can't say one way or another if I notice anything.