This Product Features
Estrogen-Free
Evidence-Based
Provider Recommended
Made in USA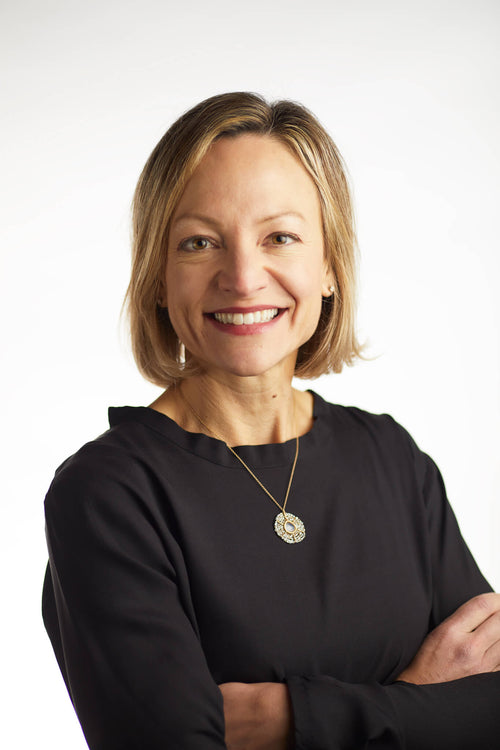 Our supplements are formulated with the highest-grade ingredients and sourced from GMP-certified locations in the USA.
There is no single magic pill for menopause-related symptoms, but this combination of natural supplements come close for me and my experience through perimenopause.
Ingredients
% Daily Value
Vitality:
Vitamin A (as Beta Carotene (equivalent to 10,000IUs per serving))
3,000mcg RAE
333%
Vitamin D (as Cholecalciferol (equivalent to 2,000IUs per serving))
50mcg
250%
Vitamin E (as Mixed Tocopherols (equivalent to 200IUs per serving))
134mg
893%
Vitamin B6 (as Pyridoxal 5 Phosphate)
20mg
1176%
Folate (as (6S)--5-Methyltetrahydrofolic acid (equivalent to 1,111mcg of (6S)--Methyltetrahydrofolic Acid Glucosamine Salt)(Quatrefolic(R)))
1,020mcg DFE
255%
Vitamin B12 (as Methylcobalamin)
600mcg
25000%
Biotin (Vitamin B7)
300mcg
1000%
Magnesium (as Magnesium Oxide Citrate)
200mg
48%
Selenium (as L=Selenomethionine (BioSel-5000(R)))
200mcg
364%
N-Acetyl L-Cysteine 98.5%
600mg
**
Turmeric (Rhizome) (Curcuma Ionga L.) Extract 95% Curcuminoids Curcumin C3 Copmlex (R)
500mg
**
Co Enzyme Q10
100mg
**
Technical Information
Vitality
Serving Size: 5 Capsules (1 packet)
Servings per Container: 30

Calm Magnesium
Serving Size: 1 capsule
Servings per container: 90
Magnesium (as magnesium glycinate) - 120 mg, 30% *Daily Value not established
*This statement has not been evaluated by the FDA. This product is not intended to diagnose, treat, cure, or prevent any disease. Other ingredients: Hydroxypropyl Methylcellulose, Purified water


Strong Body Vitamin D
Serving size: 1 capsule
Vitamin D, 4000IU
It is recommended that individuals taking more than 2000IU of vitamin D per day have their blood levels monitored by a physician. Not to be used during pregnancy or lactation. If you have liver disease or take medications, please consult with your doctor before using this product.

Glow Omega-3
Serving size: 3 Softgels
Servings per container: 30
Marine Lipids | 3600 mg, of which 1080mg EPA, of which 720mg DHA
**US Daily Value not established

Keep away from children.
Biotin can interact with thyroid testing
Some laboratory results, including thyroid testing, can be impacted by taking biotin. It is recommended that you discontinue this medication for at least two days prior to thyroid testing.
B12 is important for everyone, especially vegetarians.
This nutrient is important in making red blood cells, supporting energy levels, and reducing heart disease. The absorption of B12 is impacted by gastric bypass surgery, excess alcohol intake, and taking acid blocking medications long term. Vegetarians are at an increased risk of B vitamin deficiency, as this nutrient is found mainly in animal products, though some foods are fortified with B12. Although it is rare to have a true B12 deficiency, taking B12 can be helpful for mood and energy.
Magnesium is an important nutrient for everyone.
This mineral is important in bone and muscle health, in our daily stress response, and can aid in better sleep. Magnesium is involved in heart health, reducing blood pressure - and in blood sugar control. For some women, it can reduce hot flashes! Read More
We have less Vitamin E in our diets than recommended.
Three national surveys have found that the diets of most Americans provide less than the RDA levels of vitamin E. This nutrient is a powerful anti-oxidant and has been shown to be anti-inflammatory, support the immune system, and reduce the risk of cardiovascular disease. As an anti-oxidant, it may reduce our risk of cancer. It is also a very important nutrient in eye health, reducing the risk of macular degeneration and cataract formation. It may also be important in long-term cognitive health. Read More
NAC can help offset toxins in our environment.
We live in an increasingly polluted environment, and many health problems are associated with these chemicals in our environment. NAC is an excellent antioxidant to help offset the effects of pollution and chemical exposure. It is also great for liver support, as our livers metabolize these chemicals as well as any medications we may take.
Vitamin A can be helpful for eye health.
Vitamin A is a super-important vitamin for the immune system and for eye health! Our supplement pack contains beta carotene, which has a slow conversion to vitamin A, to avoid vitamin A toxicity.
Risk of heart disease increases as estrogen drops during menopause.
Omega-3s are protective of our cardiovascular system and supplements may help reduce blood pressure, lower triglycerides, and impact our good (HDL) and bad (LDL) cholesterol levels.
The "right" level of Vitamin D varies from person to person.
Because we all have varying levels of absorption - checking your serum levels of vitamin D will help you determine the optimal dose. For bone health: the National Academy of Medicine (NAM) favors maintaining the serum 25(OH)D concentration between 20 and 40 ng/mL (50 to 100 nmol/L). Experts agree that levels lower than 20 ng/mL are suboptimal for skeletal health. The optimal serum 25(OH)D concentrations for conditions beyond bone health have not been established. A "risk" of vitamin D toxicity is defined as a 25(OH)D level >100 ng/mL. 4000ius is a safe upper limit for most adults to take, confirm with your doctor which amount is right for you.
Menopause Vitamins
Menopause vitamins works for me especially with my weight loss journey. Though my PCP says I'm in perimenopause stage, I love how I feel after taking the vitality vitamin. Thank you!
I honestly have more energy!
I have been taking these vitamins for almost a month and I already feel better. I wake up ready to start the day and my energy doesn't wane. I have less joint pain, my eyes aren't itching as much and I have been sleeping well. I am so excited to feel more like me. I love that these vitamins are formulated for people my age and hit all the bases. Thank you!